Our Maple Valley showroom serves all clients in the South Sound—from Kent to Olympia—in one of the fastest-growing regions of Washington State. Visit our showroom – meet our cabinet designers in person and explore custom cabinets, finishes, and design features up close!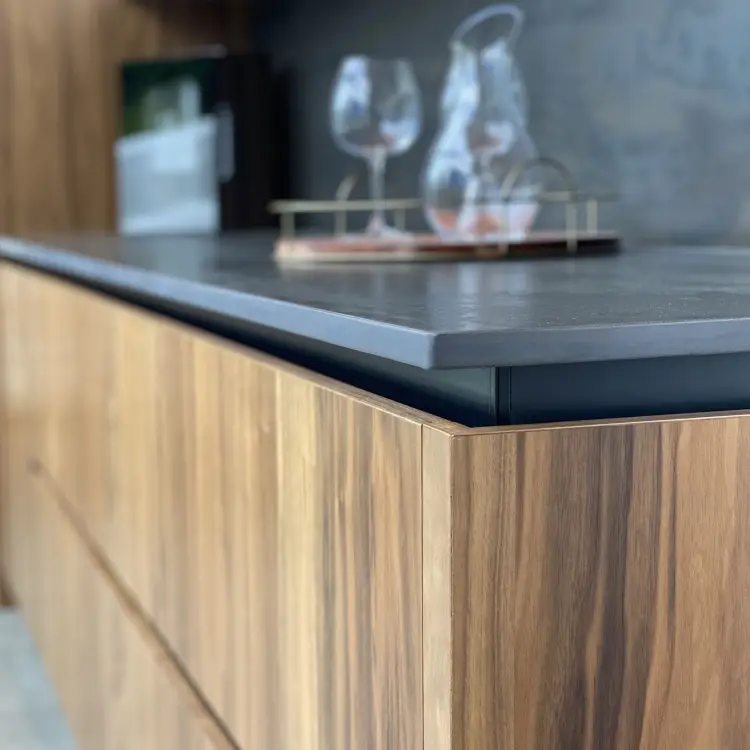 LET'S TALK
253-681-6184
info@stileandraildesign.com
FIND YOUR STYLE IN OUR DESIGN CENTER
In our showroom, you'll see a wide variety of Belmont cabinet styles, textures, and storage options – all in one place. From light, bright clean designs to metal frame and glass, to cherry, ash, walnut and alder – in traditional, transitional, and contemporary styles. Visit us in person, get inspired, and see what catches your eye!

The innovative style we specialize in is known as frameless cabinetry. This sleek modern look increases storage in innovative ways, makes an artistic statement, and extends a home's long-term value. Expert, local cabinet makers bring the style, strength and functionality of frameless Euro-inspired design to area homes – so we can replace outdated framed cabinets that once were the norm in American kitchens and bathrooms.
MEET WITH OUR MAPLE VALLEY DESIGN TEAM
Voted the 'best place to raise kids' in Washington State and 'best town for families', Maple Valley is within 30 minutes of both Seattle and Tacoma. Our cabinets are featured in master-planned communities, townhouses and single-family homes of South Sound residents from Gig Harbor and Olympia to Kent and Federal Way, neighbors who work at Boeing, Amazon, Expedia, Adobe, REI, Microsoft, Starbucks, Google, Nordstrom and Costco.

Ready to assist you just off Maple Valley highway in Four Corners, our friendly cabinet design team is excited to meet you and your family – in our imaginative showroom, mid-way between Maple Valley and Black Diamond.
Come consult with us. We are skilled at planning and managing every detail of custom cabinet design for new home construction as well as kitchen and bathroom remodels – from initial sketches through in-home installation.

As experienced custom cabinet designers, we'll introduce you to new ideas of how to maximize your storage spaces and elevate your personal style. Whether you're a builder, architect, or a family looking for a new showcase style – our frameless cabinets provide more usable space within the same size cabinet box as framed cabinets with the latest on-trend styles. Let us show you the possibilities, today!